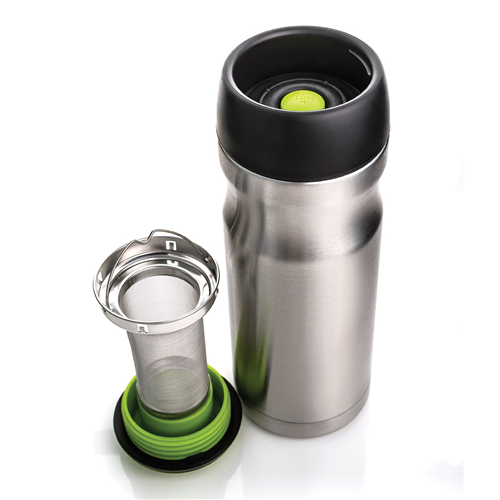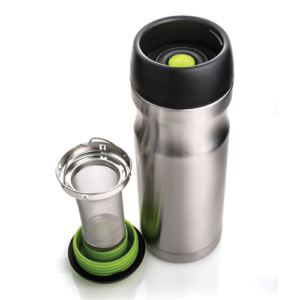 High Wave Teamo Mug | BXW003
High WavesTeamo Mug includes a filter that locks in to the mug to brew. It is an elegant design from Highwaves that features a stainless thermos mug which keeps tea/coffee hot longer than any other mug. Absolutely leak and drip proof with the final top on. Comfortably holds 14 ounces. BPA free.
Comes with a tea infuser basket that snaps in securely. Either brew your tea in the basket and remove when finished steeping or put the tea and hot water in first, snap the tea basket in and go! Keeps your beverage hot approximately 6 hours. Push button open and close to drink. Leak Proof Top.
Teamo can be carried in your briefcase or backpack. Sip anywhere on its drink top. No need to find the drink hole while driving. Have hot tea/coffee in the car, boat, bike or plane. Take the empty mug through security and fill it up before your flight. Leakproof with final top like a thermos. Push the center button to drink and touch the plate around the button to shut the top.