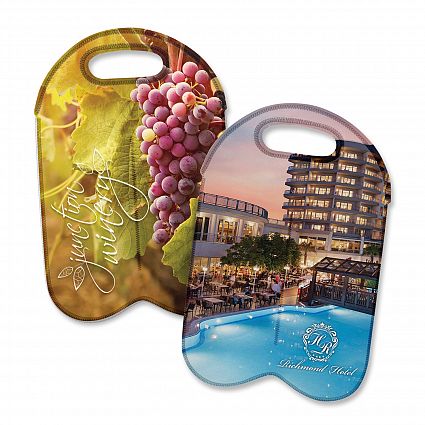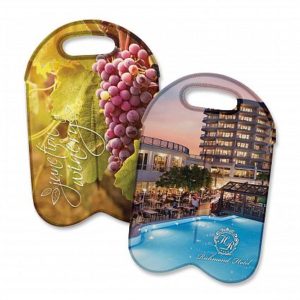 Neoprene Double Wine Cooler Bag | B110499
Neoprene Double Wine Cooler Bag is a convenient carry bag for transporting two bottles of wine while keeping them cool. Manufactured from neoprene which has excellent insulation properties. Features smart black stitched reinforcing around the handles and opening. Both sides can be branded in full colour at no extra cost. Available in a single wine carrier too. Minimum order is 100 units.
Colours | White, Yellow, Orange, Pink, Red, Bright Green, Dark Green, Light Blue, Dark Blue, Navy, Purple, Black.
Dimensions | Width 245mm x Height 365mm x 10mm.