Promotional Pet Products
---
You are here: Home > Pet Products
---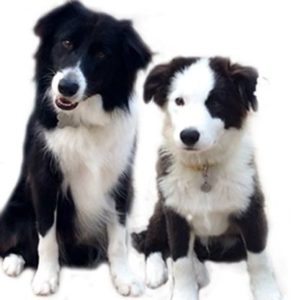 Click on any of the categories below to see the full range
Our range of pet products will ensure that your best friend is never forgotten. The pet products range include dog leads, pet food and water bowls that can all be branded with your company or pet product logo. Do you have a veterinary clinic, a dog grooming business, or are you a major distributor or pet food or pet products?  Click on any of the links below to see our full range of products.  Photo courtesy of Billy the Border Collie and brother Biscuit :)
Promoting your Brand with Pet Products
Our range of pet products will ensure that your best friend is never forgotten. The pet products range include dog leads, pet food and water bowls that can all be branded with your company or pet product logo. Do you have a veterinary clinic, a dog grooming business, or are you a major distributor or pet food or pet products?  Why not check out our range of pet products that will really enhance your business.
Pet products have become increasingly popular over the years as more and more people welcome pets into their homes. As a pet owner, you know how important it is to keep your furry friend happy and healthy. At our website, you can find a wide range of pet products that will help you do just that.
One of the most important things you can do for your dog is to keep them safe and secure when you're out and about. Our dog collars and leads are perfect for keeping your dog close by your side, while also giving them the freedom to roam and explore. They come in a variety of styles and colors, so you can find the perfect match for your furry friend.
Of course, your dog needs to eat and drink, too. That's why we offer a range of dog bowls that are designed to keep your pet well-fed and hydrated. Our bowls are made from high-quality materials and are available in different sizes and styles to suit your pet's needs.
Finally, if you're looking for a unique way to promote your brand, why not consider our promotional pet products? These items are perfect for pet-related businesses and events, and can help you stand out from the crowd. We take great pride in our pet products, and we're sure that you will love them.