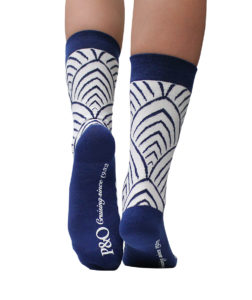 Branded Promotional Socks are a great way to get your brand out there and increase brand awareness. They are a useful and affordable promotional item that people can actually use. Plus, socks are something that everyone wears, so they have a broad appeal.
There are many different styles of promotional socks available, including crew socks, ankle socks, athletic socks, dress socks, and more. You can choose a style that best fits your brand and target audience.
You can customize promotional socks with your company's logo, colors, and branding. This allows you to create a unique and memorable promotional item that people won't forget.
Promotional socks are great for all kinds of businesses, but they are especially popular among sports teams, schools, and fitness brands. They are also a great option for companies that want to promote a fun and casual image.