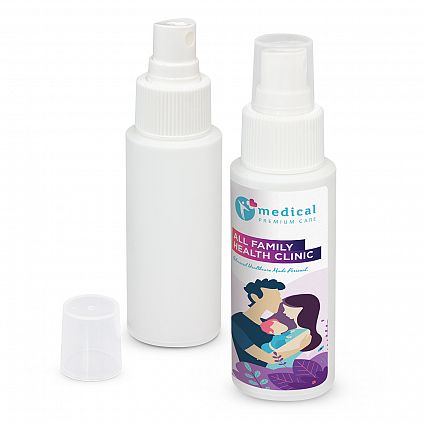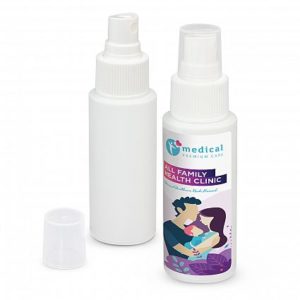 Insect Repellent Spray | B116908
Insect Repellent Spray will keep the bugs at bay. A handy 60ml spray bottle of insect repellent. It contains citronella oil which is a natural insect repellent and has a non-aerosol pump which is more environmentally friendly. The ingredients label is on the back of the bottle and leaves plenty of room for branding.
Colours | White.
Dimensions | Dia 33mm x H 120mm (60ml).
Branding Options | Digital Label:
 30mm x 60mm.