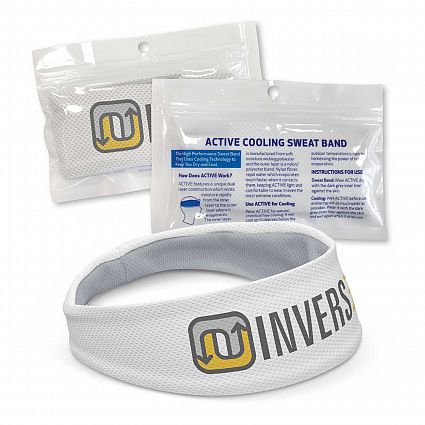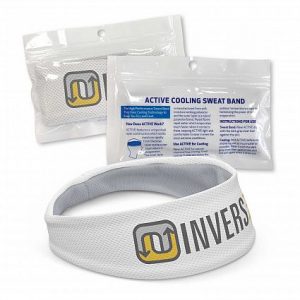 Cooling Sweat Band | B112978
Cooling Sweat Band is a lightweight head band. Uses cooling towel technology. Remains comfortable to wear even in the most demanding situations. Provides a cooling effect when wet. Features a unique dual layer construction that wicks moisture quickly from the inner layer to the outer layer where it rapidly evaporates. The inner layer is manufactured from soft moisture wicking polyester and the outer layer is a nylon/polyester blend. Nylon fibres completely repel water which evaporates much faster on contact.  Will cool up to 15 degrees below the outdoor temperature in seconds. Presented in a water proof re-sealable storage pouch with instructions. Minimum order is 100 units.
Colours | White.
Dimensions | One size fits all.
Branding Options | Sublimation Print: 30mm x 150mm.