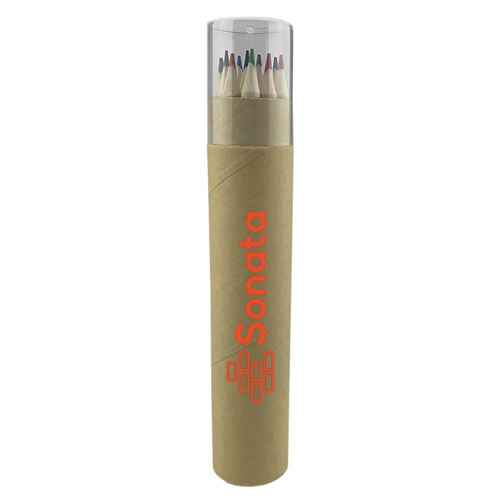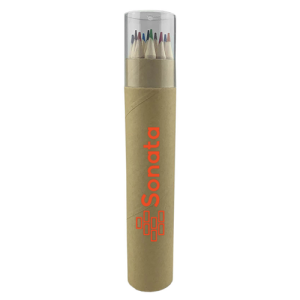 Coloured Pencil Tube | BX002
Coloured Pencil Tube consists of 12 assorted coloured basswood pencils in a recycled cardboard tube. 2.65mm pre-sharpened pencils are lead free and easy to carry in a plastic capped cylinder shape tube. Mot suitable for children under 3 years old.
Item Size: 190 mm x 33 mm x 33 mm.
Pencil Colours: yellow, orange, red, pink, black, light blue, light green, green, purple, maroon, blue, brown.
Branding Options:
Pad Print: 50 mm H x 15 mm W.
Rotary Print: 90 mm H x 85 mm W.
Digital Label: 101 mm H x 75 mm W.
Direct Digital: 100 mm H x 12 mm W.