Promotional Drink Bottles
---
You are here: Home > Australian Made Products > Drink Bottles
---
Our range of Australian Made Drink Bottles are top quality bottles. Available in a range of capacities from 325ml kids bottles up to 1000ml sports bottles. Great range of colours.  Available with a range of flip top, Ezy Grip, jet stream or screw top caps. Support our local industry.  Buy Made in Australia bottles - you won't be disappointed.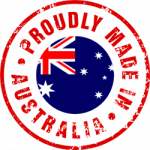 Promotional Water Bottles and Drink Bottles
Promotional Drink Bottles are very popular in the promotional market for several good reasons. Quite simply, they are genuinely useful and extremely popular and available in a diverse range of shapes and sizes. They look great printed or engraved and offer great logo visibility as the products are well used, often both in the office, in the car, sports events, and at most outdoor activities. Printed drink bottles are also very durable which obviously means that your logo will be seen for longer – they don't run out of batteries or break down and are made of strong materials. They are an environmentally friendly alternative to disposable plastic water bottles – and of course, all of our plastic drink bottles are BPA free.
Drink Bottle Styles
We offer a great variety of styles from light weight plastic sports bottles to high quality durable stainless steel. Our drink bottles are also available in a variety of price points so you are sure to find one that suits your taste and budget. So where price, longevity of impact and high logo visibility are important to your promotional campaign it is hard to go past the promotional drink bottle. Next time your staff, customer or whomever the lucky recipient of your next promotional bottle, reaches for a drink bottle to take to the sports field, to gym, to their office or anywhere else they need to drink – it will be your logo they and everyone else will see and your company they will all be thinking of.
Drink Bottles for Advertising
Promotional Drink or Water Bottles are great way of taking your promotional dollar further and are a proven and valuable advertising medium. Our drink bottles styles have  large areas for decoration in a number of positions on the bottle itself. Decoration is available with spot colour, full colour process printing or laser engraving on a metal range of drink bottles. Why not check out our range of Tritan Drink Bottles.