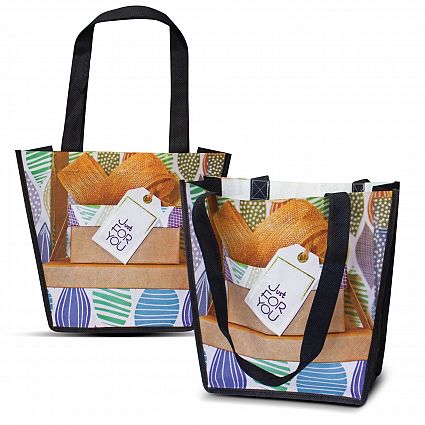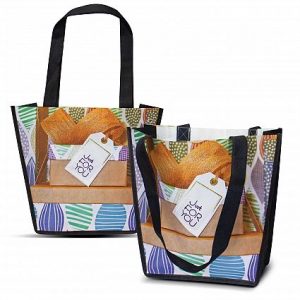 Trendy Gift Tote Bag | B115759 
Trendy Gift Tote Bag is a small angled tote bag with a gusset. Decorated with full color printing on both sides. The bag is manufactured from 80gsm PET. PET is an acronym for Polyethylene Terephthalate and it is best known as the clear plastic used for water and soda bottle containers. As a raw material, PET is globally recognized as a safe, lightweight, and flexible material that is also 100% recyclable.
Dimensions | H 250mm x W 200mm x Gusset 95mm (excludes handles) Handle Length: 540mm.