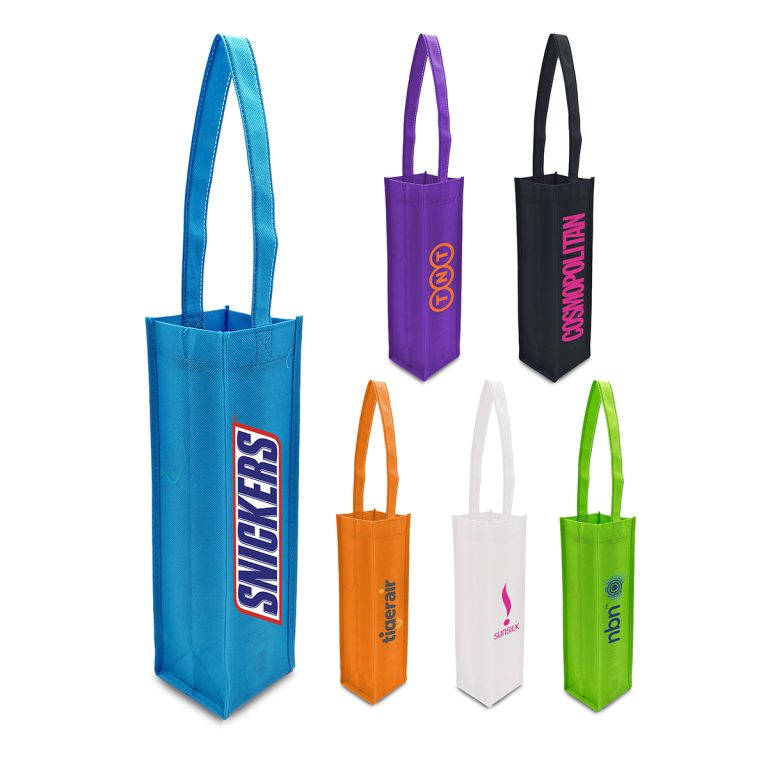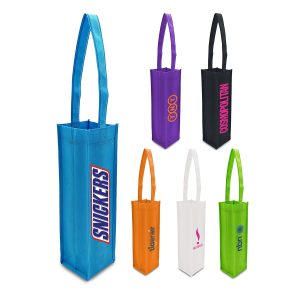 Single Bottle Wine Bags | BCH1007
Single Bottle Wine Bags are made from non woven, polypropylene fabric. Eco friendly bags. This non-woven wine tote accommodates a single wine bottle, cooking sauces & gourmet oil bottles. Washable and recyclable. An excellent giveaway for wineries, liquor stores and restaurants. Folds flat when not in use, making it the ideal space saving solution. Perfect for company logos and promotional messages. We also provide branded bottle openers to put inside the bag. Branding is with screen printing or full color transfers. Available with our 3-5 business day express service.
330mm H X 95mm W X 95mm L. 380mm with x stitching
Colors |  White, black, purple, orange, green and blue.