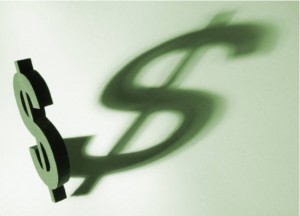 You Get What You Pay For
One of the most important issues to consider when buying promotional products – is safety.  Companies can waste thousands of dollars in choosing the wrong promotional product that can result in product recalls and negative media coverage – which can diminish the brand itself. Thus the term  'you get what you pay for'.
Promotional Products have consistently shown they are affordable, accountable and measurable advertising in rough economic times.  Lately more inexperienced and unethical players have entered the promotional products industry – with a lot of  promotional websites trying to convince unsuspecting consumersr that they have found the 'direct' connection to products, but in most instances that is the farthest thing from the truth – and the invisibility of the web isn't the only problem.
30% of the promotional companies who claim to sell promotional products are Promotional Products Association industry members.   These industry members generate more than 80 per cent of the $2.02 billion spend in Australia.  In direct contrast, 90 per cent of the complaints received by Promotional Products Associations are against companies that are not members of these organizations.  Many of these  non members are repeat offenders, who market themselves extensively and focus on new, unsuspecting customers (as repeat business is unlikely).  The major reason consumers take the change is, overwhelmingly, PRICE.
Promotional products are an advertising medium the power of which some marketers are only just beginning to grasp – promotional products are not a commodity.  Latest research shows that the next generation of consumers are motivated and enticed by tangible forms of advertising.  In the early days, there were basic gift-with-purchase successes like the Coca Cola Yo Yos.  Now, promotional product campaigns are a part of every savvy marketers integrated solution.
Promotional Products today are used as complex triggers and data collection tools.  Product selection is no longer based on ego driven decisions by marketers, but are strategically chosen by online focus groups.  Since the 1970's the promotional products industry has been growing and maturing.  Being aware of what questions to ask when producing Promotional Items and the creativity to integrate concepts linked to products are only a couple of the reasons why promotional product professionals are the perfect outsourced extension of most marketing departments.
Safety and health requirements, ILS (International Labour Standards) and technical branding application knowledge can make all the difference between a promotional success and a promotional nightmare.
There are questions marketers should be asking to ensure their next promotional experience is sucessful.  Some things in life are black and white.
QUESTIONS TO ASK YOUR PROMOTIONAL PRODUCTS COMPANY…..
How long have they been in the promotions business?

Are they members of a Promotional Products Assocation?

What is their policy on return of products?

What is their policy on timely delivery of goods?

What is their policy on quantity-short product deliveries?

Are they able to offer your references on their previous supply experiences?
The objectives and the audience that you want to reach with your promotion (e.g. rewarding consumers, increasing sales, acknowledging external business partners or internal staff, or to brand or increase attendance at an event)

The response you want from the recipients of these products

The information about your brand that you want to communicate

The information or statistics from the recipients that you would find useful, if you were able to obtain it

Historically, some of the other promotions done by your company, and

What you would like the recipients to think about your company after the promotion is finished?
WHAT YOU SHOULD NOT HEAR FROM

A PROMOTIONAL PRODUCTS COMPANY…..
That they will undercut any price from any other promotional company

That there is no guarantee on their product once you have received it

That there is no need to sign off on artwork approvals