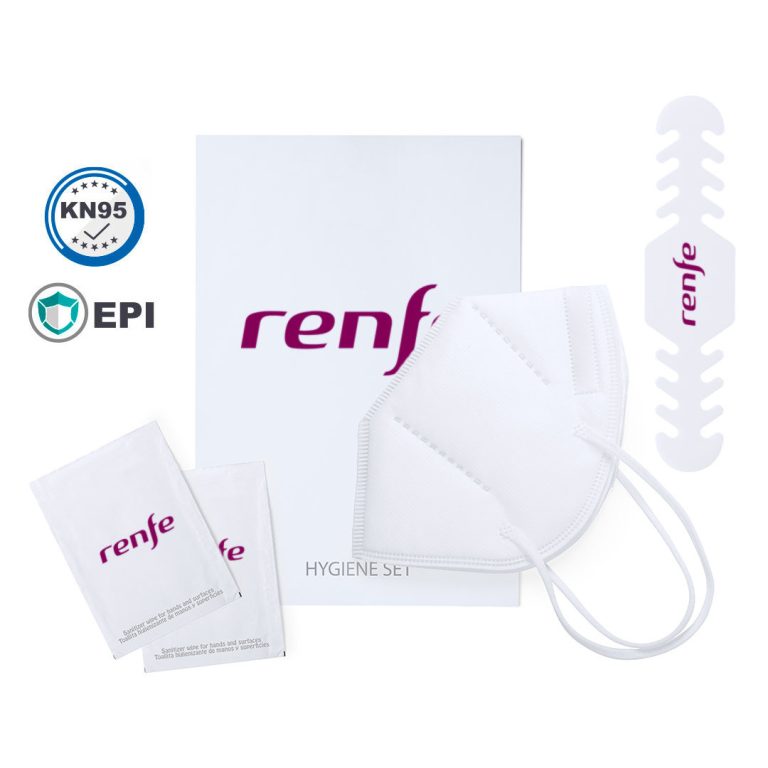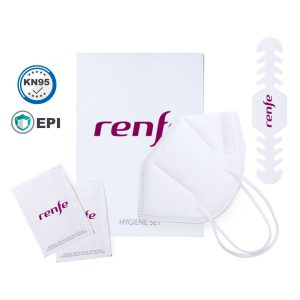 Sanitizer Face Mask & Wipes Set | BOG2580
Sanitizer Face Mask & Wipes Set consists of aKN95 mask, mask adjuster and two hydro alcoholic compostable wipes. Presented in a white color, matt finished bag with a self-adhesive, reusable closure and a large printing area.
Contents: 1 x self-filtering, KN95 protection and safety mask with 5 layers, heat-sealed finish. With elastic ear bands and adaptable nose clip for a tight fit. Classified as PPE (Personal Protection Equipment), equivalent to FFP2 in accordance to European standard EN 149:2001+A1:2009 and certified in accordance to standard GB2626. Minimum filtering efficiency ≥ 95%. Disposable, non-reusable model. 1 x mask fitting accessory in durable, white color, PP material. Easy to disinfect after each use and with 4 adjustment positions. 2 x wet hydro-alcoholic sanitizing wipes for cleaning and disinfecting hands and surfaces of frequent use (smartphones, shopping cart bars, keyboards…) Manufactured in compostable material and presented in a 2 ml single-dose pack, with a wide printing surface. Alcohol content: 70%. Size of the wipe (unfolded): 15,5×16,5 cm. Size of the envelope: 6.7×8 cm.