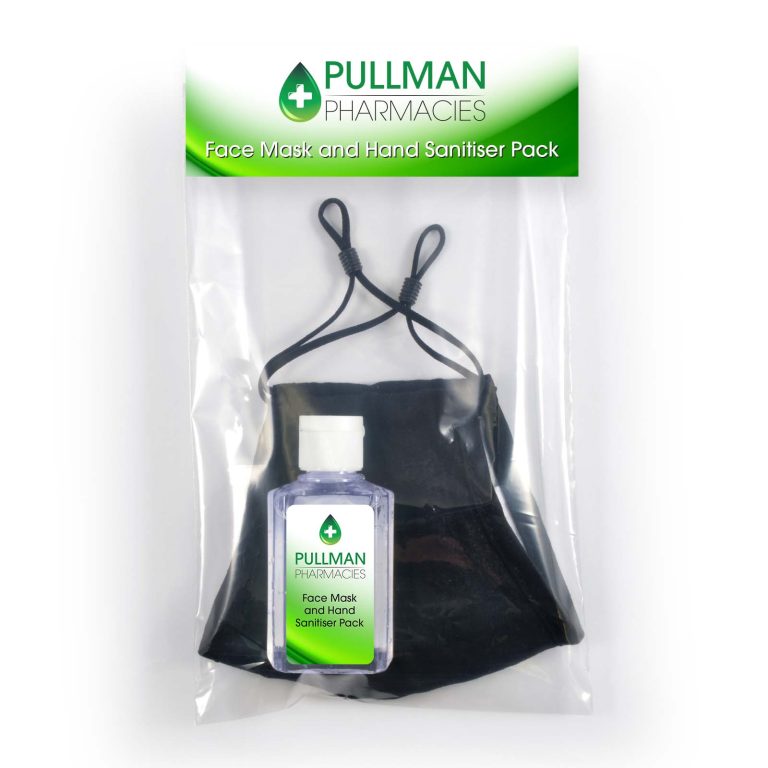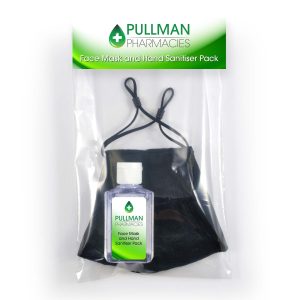 Premium Cotton Face Mask and Hand Sanitiser Pack | B6023
Premium Cotton Face Mask and Hand Sanitiser Pack is a great idea to help ensure safety in the workplace and at home. An excellent and thoughtful product to give to staff. Minimum order is 50 packs. All items are branded which also includes the header on the pack if required. Other we can supply plain.
Cotton Face Masks  are washable and reusable time and again. Each mask features 3 Black layers of cotton and for an extra comfortable fit two black elastic over ear straps are adjustable in length using a simple slide mechanism. A squeeze tight, secure nose clip provides better protection against the possible transfer of airborne particles. The mask features an internal pocket to allow the wearer to insert an extra layer of protection (ie carbon filter, handkerchief, tissues etc). Optional carbon filters available suitable for 72 hours of use before its recommended to be replaced. The mask is a non-medical device but will protect against solid particles and droplets. Hand washing in a mild detergent is recommended after each use, rinse well and dry before using again.
Hand Sanitiser is a 60ml alcohol based clear gel hand sanitiser with moisturiser in clear plastic squeeze bottle. Kills most germs and leaves hands feeling refreshed and clean. 75% alcohol content.
Size | Bag – 230 x 150mm (LxW) Mask – 220 x 140mm (LxW) Hand Sanitiser – 97 x 45 x 26mm (LxWxH)