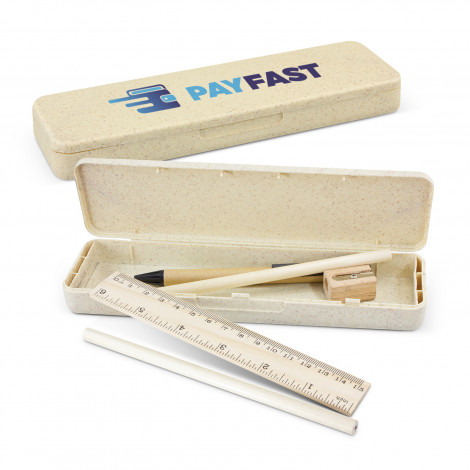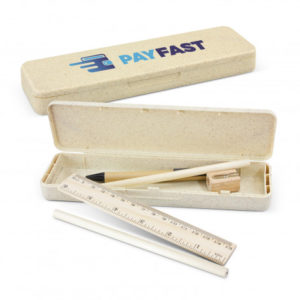 Natural Wheat Straw Fibre Pencil Case | B117269
Natural Wheat Straw Fibre Pencil Case is a unique rectangular case which is manufactured from a 50/50 blend of natural wheat straw fibre and BPA-free polypropylene. Wheat straw is a waste product with little value and the agricultural industry often dispose of it by burning which creates air pollution. Using it to make a pencil case reduces the amount of plastic used and produces a trendy natural look. Included inside the pencil case is a 15cm wooden ruler with measurements in inches and centimetres, two wooden HB pencils, a wooden pencil sharpener and a retractable ballpoint pen with a cardboard barrel.
Colours | Natural.
Dimensions | L 205mm x W 55mm x 23mm.
Branding Options | 
Screen Print
: 115mm x 35mm (one colour)  
Direct Digital
: 115mm x 35mm.