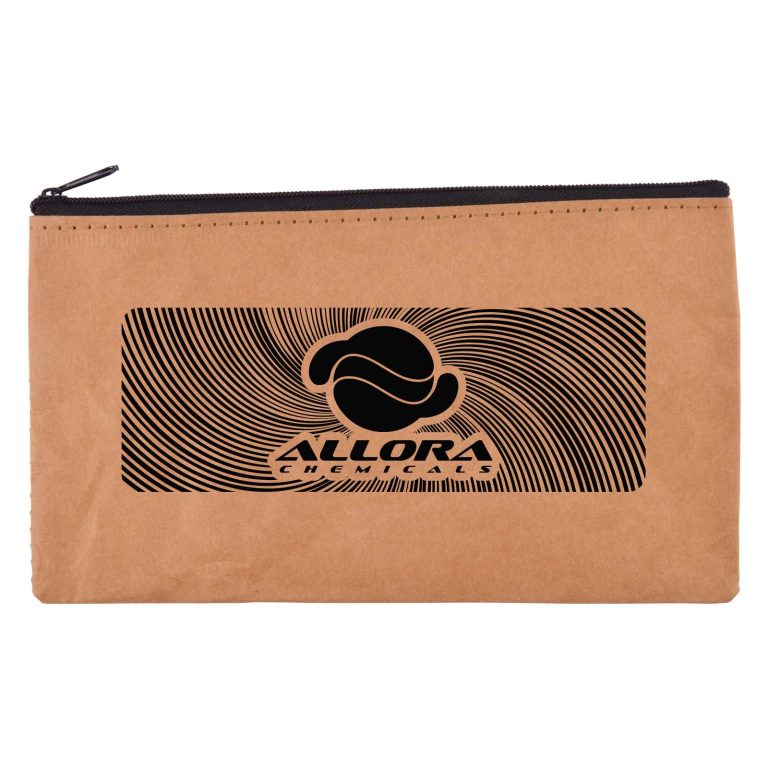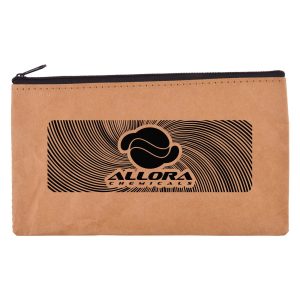 Kraft Paper Zippered Pouch | BL7014
Kraft Paper Zippered Pouch is biodegradable and extremely lightweight and durable.  This pouch can be used to hold stationery, pen & pencils,  cosmetics, cables, first aid and travel items. Comes with a black zipper.  Logos are screen printed in one colour.  Eco Credentials: Renewable, Recyclable, Biodegradable, Printed using renewable energy.
Size | 200 x 110mm (LxW) Print Area: 180 x 60mm.