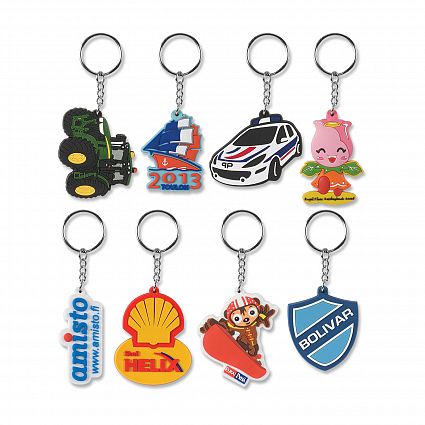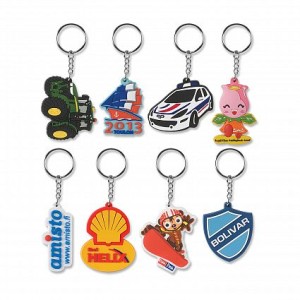 Flexible Rubber Keyrings | B107109
Flexible Rubber Keyrings are PVC injected key rings manufactured in custom shapes. The shape can be injected in a two or three dimensional image on one or both sides in up to 4 colors. Additional colors are also available.  When the key ring is injected on one side the reverse can be overprinted. Choose the size you want from the standard sizes available and send us your idea and artwork we will create the design.
Colours | Full Colour.
Dimensions | Standard Sizes: 40mm x 20mm, 50mm x 30mm, 60mm x 40mm, 70mm x 50mm, 80mm x 60mm, 90mm x 70mm.
Branding Options:-
Screen Print: Available when only one side is injected.
Rubber Injection: Available on both sides.