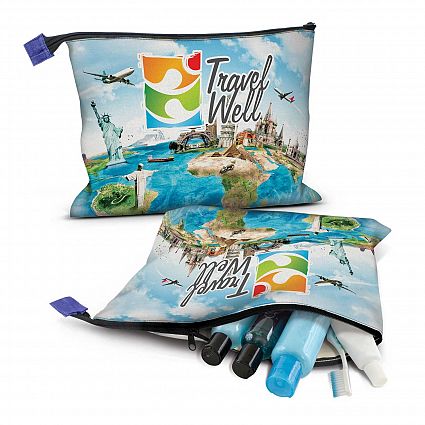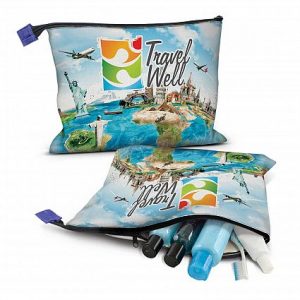 Cotton Toiletry Cosmetic Bag | B112911 
Cotton Toiletry Cosmetic Bag has a black zippered closure with a colour tag on the end of the zip. Tags are available in 16 colours. Stitching matches the colour tag unless requested otherwise. Branded in full colour on both sides. Manufactured from 140gsm cotton.
Colours | Natural, Tan, Yellow, Gold, Orange, Pink, Red, Burgundy, Lime, Bright Green, Dark Green, Teal, Royal Blue, Navy, Purple, Black (PMS colour matches are only approximate).
Dimensions | W 275mm x H 210mm.