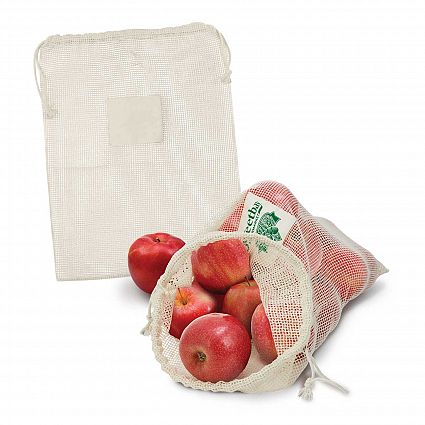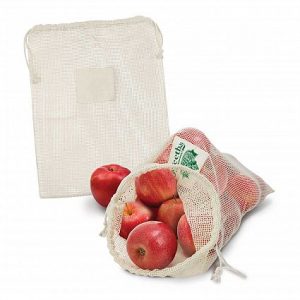 Cotton Mesh Produce Bag | B113360
Cotton Mesh Produce Bag is an unbleached bag that can be washed and reused many times. It is designed for transporting fruit and vegetables while allowing them to "breathe" so they arrive home in the best possible condition. It has a drawstring closure, a cotton patch for branding and is compostable and biodegradable. National Geographic has estimated that eight million tonnes of plastic enters the oceans every year. We all need to help reduce or eliminate single use plastic bags as they are one of the biggest contributors to the massive amount of plastic pollution on our planet.
Colours | Natural.
Dimensions | H 360mm x W 280mm.
Branding Options | Screen Print: 40mm x 40mm.