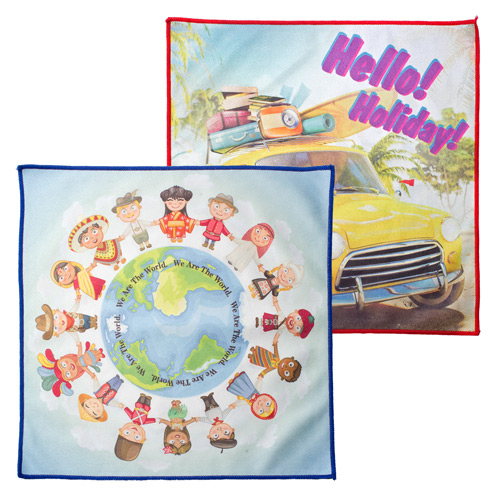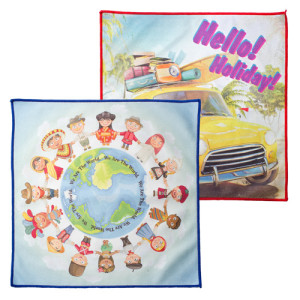 Cleaning Cloth | B048A
Cleaning Cloth or handkerchief style cleaning cloths are made from quality double sided microfiber.  We decorate these cloths with your design with full color printing on one or both sides of the cloth. Ideal for home, the office, school and especially great for fundraising. The size of this product is 274mm x 274mm. Stitching can be matched to your custom color.  Also available in other sizes. A practical promotional product for cleaning phones, iPads and desk monitors are well as general cleaning.
Microfiber is used to make many accessories that traditionally have been made from leather: wallets, handbags, backpacks, shoes, cell phone cases, and coin purses. Microfiber fabric is lightweight, durable, and somewhat water repellent.