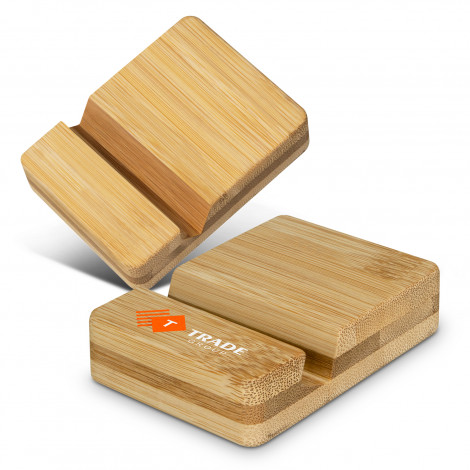 Bamboo Phone Stand | B120241
Bamboo Phone Stand is manufactured from natural bamboo and will display a smartphone horizontally or vertically. Bamboo is a natural material that produces unavoidable variances in the grain pattern, colour and branding. Logos are decorated with pad printing.
Dimensions | L 80mm x W 60mm x H 20mm.