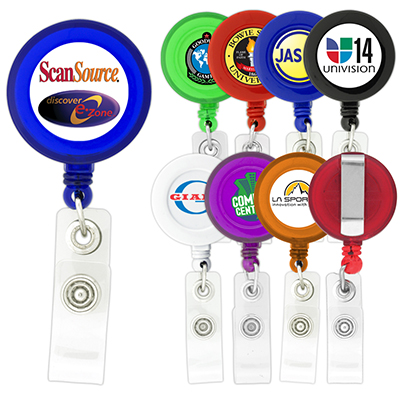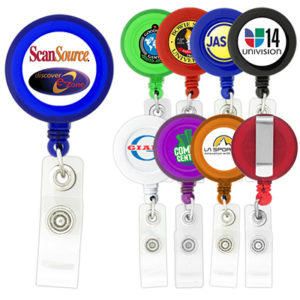 Badge Reels for Lanyards | BCHK-301
A perfect companion for your conference lanyard or office lanyard. This 838mm retractable badge reel with a metal pocket clip on the back. Decorated with a full colour digitally printed insert. Imprint directly on the badge holder or have a full colour digital insert. Size * 31 mm diameter with an imprint area of 16mm diameter. Minimum order if 150 units with our 3-5 day express service.
Colours * Solid White, Solid Blue, Solid Black, Solid Red, Translucent Red, Translucent Blue, Translucent Green, Translucent Purple, Translucent Orange.
You may also be interested in our associated products with this item. Check out our lanyard range here.