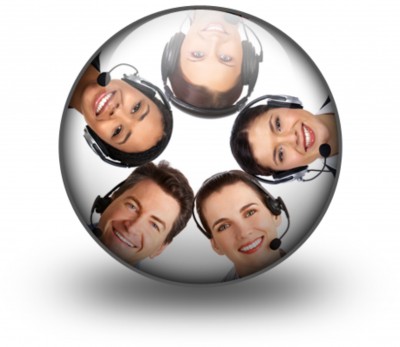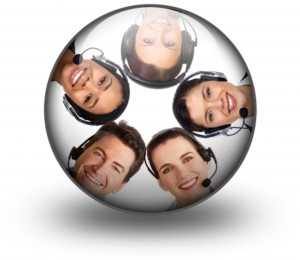 Promotional Products, properly implemented, have a longer physical and mental retention value than many 'above the line' advertising methods – for less cost.
The true power of promotional products is not simply the product.  It's the creative use of the right product in advertising and response elicited by the delivery of that product in a properly constructed promotional campaign.
Promotional items, promotional gifts, advertising gifts, promotional merchandise are the ideal thing to promote a company, brand, event or corporate image.  Perfect for trade shows, conference and marketing campaigns.  The first know promotional products used date back to the United States in the 1700's.  The first know promotional products were commemorative buttons dating back to the election of George Washington in 1789.
The United Kingdom, United States promotional merchandise industry formally emerged as corporate marketing became more sophisticated during the late 1950s. Before this companies may have provided occasional gifts, but there was no recognised promotional merchandise industry. The real explosion in the growth of the promotional merchandise industry took place in the 1970s. At this time an ever increasing number of corporate companies recognised the benefits gained from promoting their corporate identity, brand or product, with the use of gifts featuring their own logo. In the early years the range of products available were limited; however, in the early 1980s demand grew from distributors for a generic promotional products catalogue they could brand as their own and then leave with their corporate customers.
In later years these catalogues could be over-branded to reflect a distributor's corporate image and distributors could then give them to their end user customers as their own. In the early years promotional merchandise catalogues were very much sales tools and customers would buy the products offered on the pages.
In the 1990s new catalogue services emerged for distributors from various sources. In the nineties there was also the creation of 'Catalogue Groups' who offered a unique catalogue to a limited geographical group of promotional merchandise distributor companies. Membership of a Catalogue Group could also offer improved buying terms, a network of fellow distributor companies, & provide other support services.
Up until the 1990s the industry had a peak season in which the majority of promotional products were sold. The season featured around Christmas & the giving of gifts. This changed significantly in the early 1990s as Christmas gifts became less appropriate in a multicultural world. Corporate companies were also becoming more inventive in their marketing and were now using promotional merchandise throughout the year to support the promotion of brands, products & events. In the early 21st century the role of a promotional merchandise catalogue started to change, as it could no longer fully represent the vast range of products in the market place. By 2007 catalogues were being mailed to targeted customer lists, rather than the blanket postal mailings that had taken place before. The catalogue had now become seen more as a 'business card' demonstrating the concept of what a company did, rather than a critical sales tool. In 2009 published results from research involving a representative group of distributor companies, which indicated the usage of hard copy catalogues was expected to fall up to 25% in 2010.
Distributor companies are experts in sourcing creative promotional products. Traditionally, to ensure that they had an effective manufacturer network, they kept themselves aware of the trade product ranges available by attending exhibitions across the world. In 2004 the way the trade sourced promotional products began to change with the launch an online trade sourcing service which united distributors with manufacturers worldwide.
By the early 2000's almost every distributor had a website demonstrating a range of available promotional products. Very few offer the ability to order products online mainly due to the complexities surrounding the processes to brand the promotional products required.
Promotional merchandise is used globally to promote brands, products, and corporate identity. They are also used as giveaways at events, such as exhibitions and product launches. Promotional products can be used for non-profit organizations to promote their cause, as well as promote certain events that they hold, such as walks or any other event that raises money for a cause.
Almost anything can be branded with a company's name or logo and used for promotion. Common items include t-shirts, caps, keychains, bumper stickers, pens, mugs, or mouse pads. The largest product category for promotional products is wearable items, which make up more than 30% of the total. Eco-friendly promotional products such as those created from recycled materials and bamboo, a renewable resource, are also experiencing a significant surge in popularity.
Most promotional items are relatively small and inexpensive, but can range to higher-end items; for example celebrities at film festivals and award shows are often given expensive promotional items such as expensive perfumes, leather goods, and electronics items. Companies that provide expensive gifts for celebrity attendees often ask that the celebrities allow a photo to be taken of them with the gift item, which can be used by the company for promotional purposes. Other companies provide luxury gifts such as handbags or scarves to celebrity attendees in the hopes that the celebrities will wear these items in public, thus garnering publicity for the company's brand name and product.
Brand awareness is the most common use for promotional items. Other objectives that marketers use promotional items to facilitate include employee relations and events, tradeshow traffic-building, public relations, new customer generation, dealer and distributor programs, new product introductions, employee service awards, not-for-profit programs, internal incentive programs, safety education, customer referrals, and marketing research.

Promotional items are also used in politics to promote candidates and causes. Promotional items as a tool for non-commercial organizations, such as schools and charities are often used as a part of fund raising and awareness-raising campaigns. A prominent example was the livestrong wristband, used to promote cancer awareness, AIDS awareness and raise funds to support cancer survivorship programs and research.
Collecting certain types of promotional items is also a popular hobby. In particular, branded antique point of sale items that convey a sense of nostalgia are popular with collectors and are a substantial component to the antique industry.
Promotional merchandise is rarely bought directly by corporate companies from the actual manufacturers of the promotional products. A manufacturer's expertise lies in the physical production of the products, but getting a product in front of potential customers is a completely different skill set and a complex process. Around the world the promotional merchandise industry is a comprehensive network of promotional merchandise distributor companies.  The unique aspect of promotional merchandise is that on most occasions the product is printed with the logo, or brand, of a corporate organisation. Promotional merchandise distributor companies are expert in artwork and printing processes. In addition to this the promotional merchandise distributors also provide full support in processing orders, artwork, proofing, progress chasing & delivery of promotional products from multiple manufacturing sources.