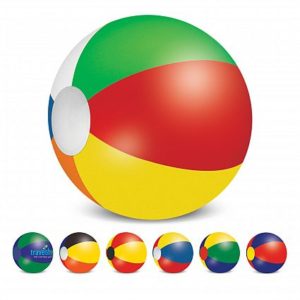 Promotional Products To Perk Up the Summer Fun
Summer season is synonymous with vacations, fishing trips, bar-be-cues, beaches, swimming and general outdoor activities. It is the end of school term and the beginning of a fun-filled time; for being out in the sun and enjoying the radiance of the weather. Summer is the time of the year that everybody loves and cherishes to be together with family and friends. It is also a good time for the marketers to take advantage and make their place in the minds of their existing and prospective customers. There is a volley of promo product ideas by way of which promoters can satisfy and thank their customers during the hot season.
Apparel ideas – For those long sunny days at the beach or playing volleyball or football match, present your customers with baseball caps and sun visors with your company logo and message. Cool colored t-shirts would be ideal for golf fans.
Picnic ideas – You can gift your customer picnic coolers and blankets for a perfect day out in the summer sun. For those backyard barbecue parties, you can offer customized barbecue gear or accessories.
Outdoor ideas – Some fun ideas for enjoying outdoor sports could be flying discs, boomerangs, kites. For those beach parties, you can offer beach bags, towels or robes. Other good ideas would be suntan and sun-protection lotions, sunglasses and water bottles for a great sunny day.
Skin protection ideas – Lip balms and high SPF lotions are perfect ideas for protection against the sun. Moisturizing sprays throwing a refreshing mist work well to cool off the heat. Add your company logo to these products and your customers will be reminded of you during their repeated use o beat the harsh sun. Portable, mini hand fans are also a practical promo item for the season, especially it would combine well with the spray bottles.
Sunglasses are a useful promo product which your customer will appreciate during this weather; however, there is a compromise on the imprint space you get to advertise your logo or message. You can achieve your promotional objective by complimenting sunglasses with a cover, clip or holder with your logo imprint on it.
Golfing ideas – For your golfer amateurs and professionals, you can choose from a range of products; from t-shirts to golf balls to wooden tees, golf towels to golf organizers; you will successfully win over the hearts of golf lovers.
Kids' ideas – You can make your kid customers happy by giving away fling rings, flyers, beach ball or even beach toys.
Gift bags – you can even choose to make gift bags. An example would be one for the beach; including a beach blanket, beach mat, sunglasses and sun protection. Ensure that the bag and all the inclusions come with your logo and carry your business message. Another idea is to offer a wellness and health gift bag which comprises of first aid items, facial tissues, anti-bacterial moist wipes and plasters; to carry for the outdoor activities.
Be proactive and think out of the box to come with some unique ideas to appeal to your customers and stand out from the competition. The summer season is full of opportunities which you can exploit to your best advantage. All you need is to be creative and spend time to think what your customers would appreciate most.
Author:
Julius Rosen has been involved as a direct import specialist with the business gift, premium and advertising specialty industry for over 30 years.