Artwork Specifications, Guidelines & Printing Methods Explained
Our preference format for all artwork files is vector EPS Illustrator files or Adobe Illustrator AI files.  If you don't have artwork in the preferred formats, we can redraw your artwork for you into the correct format. Artwork charges are applicable.  An estimated cost to redraw your logo is somewhere between $30.00 – $75.00 depending upon the complexity of the drawing. Email your artwork to us and we can arrange a quote.
Digital artwork submission guidelines are listed below.  Art to be supplied in MAC or PC-formatted EPS files created in Adobe Illustrator (version CS5 or lower) or a high resolution PDF with bleed .
Create your artwork to the specific size of the product with one design per file/page of pdf
Allow at least 3mm bleed all around
Ensure that all text/fonts have been created to outlines/ curves to avoid font problems
Colour up any logos etc. that require colour matching to the relevant pantone colour
We cannot match colours that are not allocated their pms colour on the artwork
Digital printing cannot print metallic colours, contact us for advice
When saving pdfs, ensure that pdf settings are of a high reslolution and allow for 3mm bleed all around
Any placed images should be embedded in the eps files and to be high resolution (300dpi)
Do not have any white areas set to overprint
The 4 colour process will omit any elements set to overprint white
We can accept jpegs for products as long as they are high resolution
JPG Resolution (300dpi) and to the correct size of the product with relevant bleeds etc.
No specific colour matching will be available if a jpeg is provided
Laser Engraving or Pad Printing Specifications
Digital artwork to be supplied in MAC or PC-formatted EPS files created in Adobe Illustrator (version CS5 or lower) or a high resolution PDF.
Where possible supply artwork to the imprint area allocated to that particluar product
Ensure that all text/fonts have been created to outlines/ curves to avoid font problems
Colour up artwork to the pantone colours to be printed
Logos for laser engraving to be supplied as solid Black (this will be the 'engrave')
We cannot use placed images or jepgs – all artwork must be fully editable vector graphic
Gradients and percentages of colour cannot be engraved or pad printed
Where logos have percentages of a colour – a solid pms colour must be assigned to each percentage
Variable data – to be supplied in Microsoft Excel spreadsheet, 1 column per data field. The longest name/entry will dictate the font size to be used. Recommend Helvetica font, other fonts may be rejected by the variable data programme. Barcodes can be generated by High Caliber in sequential numerical order. Please contact us for any further information.
Artwork Approvals – It is of the utmost importance to approve paper and product proofs as soon as possible in order to meet delivery dates. If approvals are delayed, rush charges and/or expedited freight may be required at the customer's expense to meet a specified delivery date. Requests for paper proofs must be in writing on the PO or factory will produce the order per artwork sent using standard guidelines. Paper proofs must be approved within 24 hours of receipt in order to hold production schedule and inventory, except for rush orders. All orders requiring typesetting require a paper proof.
Tips – Consider how the artwork will appear on the required product ie. square logos can be very small when reduced to fit on pens.   Avoid having very complex logos at small imprint sizes – the smaller the logo the higher the change the details will fill in or be lost.  Avoid having important artwork close to the trim/finish edge of products.  Some products have multiple forme cut areas which need to have a 'bleed'assigned to them (templates are available for these products).
Media – We can accept artwork via email (7mb maximum), CD, DVD, File Management Website, FTP site or IDisk. Please identify with your company name, job name and order number.
Conditions – Our competitive pricing and lead times are made possible by accepting print ready finished artwork. We reserve the right to charge artwork set up costs for any artwork changes necessary to achieve the best quality print ready files or artwork changes requested by our clients. Artwork changes will consequently affect production and delivery schedules.
Printing Options & Methods for decorating promotional products are explained below:
Offset Lithography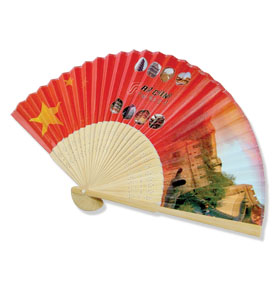 Offset lithography is the most commonly used commercial printing process for the bulk of desktop publishing on paper requiring high volume mass production. Print projects such as glossy magazines and brochures with spot color or full color photographs will most likely utilize offset printing.
Direct Digital Printing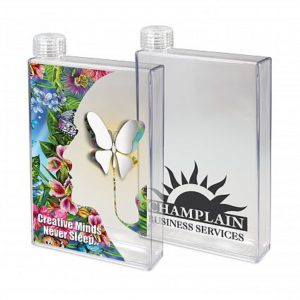 Digital printing Direct to product digital printing involves the transfer of ink directly from the print head of a special inkjet machine to the product. This can be used to produce full colour printing on flat or slightly curved surfaces. It is difficult to reproduce PMS colour matches and some colours including metallic gold and silver are not possible to achieve. One big advantage of direct digital is that these machines can print a layer of white ink under the copy making them ideal for branding dark coloured products.
Sublimation Printing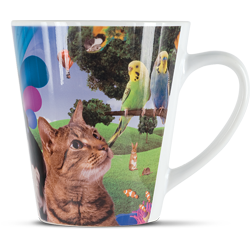 Sublimation printing (or dye-sublimation printing) is achieved by heat transferring a digitally printed full colour image from a paper transfer to the product. This process can reproduce stunning, vivid, full colour graphics but there is limited control over the colour outcomes which makes reproducing PMS colours very difficult and in some cases impossible. Only certain surfaces and materials can be branded with sublimation printing.
Screen Printing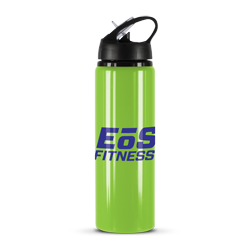 Screen printing is a printing technique that uses a woven mesh to support an ink-blocking stencil. The attached stencil forms open areas of mesh that transfer ink or other printable materials which can be pressed through the mesh as a sharp-edged image onto a substrate. A squeegee is moved across the screen stencil, forcing or pumping ink past the threads of the woven mesh in the open areas.
Laser Engraving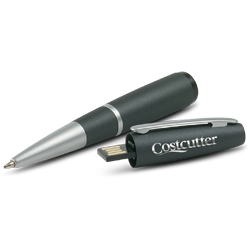 Laser engraving is the practice of using lasers to engrave or mark an object. Laser engraving gives a permanent finish and creates a higher perceived value than direct printing. It is ideal for metal and glass items and because it is a digital process can be used for personalising products with individual names. Different materials produce different effects when engraved and if you are uncertain about the engraved finish please ask for a pre production sample.
Pad Printing
Pad printing Pad printing uses a silicone pad to transfer an image to a product from a laser etched printing plate. Pad printing is one of the most practical and popular ways of branding promotional products due to its ability to reproduce images on uneven or curved surfaces and print multiple colours in a single pass. Close PMS matches can be achieved on white surfaces but as the colour of the product gets darker the ability to match PMS colours diminishes.
Embossing and Debossing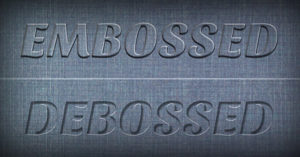 Embossing is the opposite of debossing i.e. the image in in relief and thus creates a raised surface. Debossing creates a depression of an image into the surface of the material – and therefore the images sits below the surface.
Hot Stamping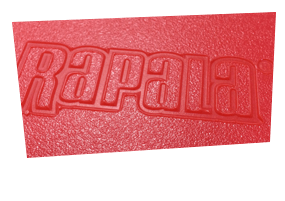 Hot Samping – hot stamping is mainly used on leather products.  Your logo is set in relief in the form of a plate which is heated and then pressed onto the surface of the products.  This results in a recessed image which is similar to debossing.
Etching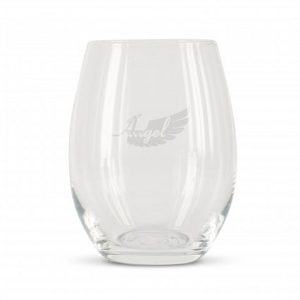 Etching is a process of using strong chemicals to cut into the unprotected parts of a metal or glass surface to create the design.
Die Casting
Die Casting is a metal casting process that is characterised by forcing molten metal under high pressure into a mould cavity. The mould is created using two hardened tool steel dies which have been machined into the shape of the product – and work similarly to an injection mould during the process.  Most die castings are made from non-ferrous metals, specifically zinc, copper, aluminium, magnesium, lead pewter and tin based alloys.  This process is used to create custom made individual designs.
Full Colour Heat Transfers
Full Colour Heat Transfers – there are several methods of producing heat transfers. They can be printed and cut to shape on a digital inkjet printer. The disadvantage of this method is that the transfer can look like a label when heat pressed onto the product. Other methods are screen print, offset or full colour digital printing onto a release media. These methods give a finished print very similar to direct printing but the image is often much sharper and can reproduce finer detail. Heat transfers are commonly used to brand textile surfaces and bags. They are heat pressed onto the product and produce a permanent bond. Only approximate PMS colour matches are possible with digital printing.