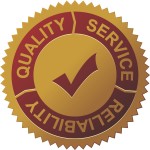 William Kestin, the CEO of the Australian Promotional Products Association, explains how your under budget promotional product can turn into a public relations nightmare.
Quality at Any Quantity
The current business climate is affecting the promotional products industry in both good and bad ways. From a positive perspective, as marketing budgets get tighter, clients have to find more creative ways to make their budget stretch further. Creative marketers are using promotional products as an integral part of their marketing strategies because promotional products retain the message in the marketplace longer than other forms of advertising. In comparison to traditional above-the-line advertising expenditures, promotional products are normally less expensive.
The negative side to that is that many marketers are looking to spend very conservatively, so all forms of advertising are highly calculated and if the client is unaware of the power of promotional products, could just write the profession off as giveaways. Also as there are more companies claiming to sell promotional products so the likelihood of finding an unethical or unprofessional company is higher than ever before.
Current industry trends
Green products are a trend. Most clients want to shrink their carbon footprint. There are environmentally friendly products that are responsible, creative and still inexpensive. But there is a lot of misinformation about what constitutes a 'green' product. Calling something 'eco' doesn't mean it has any particular environmental value. APPA is available for advice on the subject. Don't let the tag line on a product be enough, ask for a detailed explanation on why it's environmentally friendly.
People are also spending more on their products. Research shows that consumers who are given promotional products that fail to work directly connect to the brand or company who provided it. That negative connotation does not fall back on the promotional company; it can hurt your own credibility in the market place.
Second, our culture has already experienced the glut of inexpensive promotional products. We have refined our tastes and now it isn't good enough to simply give something away, it needs to have a more intrinsic value to work. People want promotions to challenge and entertain them. Engagement is crucial and that takes a professional who knows the industry to properly implement a successful promotion.
There is an increased awareness among marketers of the advantages of working with promotional products professionals. It is important to consider them as a creative extension of your marketing department and not just commodity suppliers.
Understanding the medium
The most successful advertising campaigns are the result of a planed strategy and roll out, and throwing products at your target market without that planning is a waste of your marketing spend. But the product is only one component in the whole campaign. The creativity used to elicit a response is the key to increasing profits and promoting brands.
APPA members understand cultural subtleties and differences that can be crucial in the success of a promotional campaign. They are experienced importers and manufactures who are educated and in touch with the styles, trends and desires of our own cultures. The risks of getting products directly from overseas are many, and as many marketers have found out, can cost thousands of dollars in mistakes. These include sizing and quality inferiority, late deliveries, lack of duty and custom requirements, payment in advance without delivery guarantees and human rights infringements.
Promotional nightmares
Unfortunately, here are some of the complaints we were not able to help with. They will seem far more amusing to you than to the people who contacted APPA to report them.
Tune in and tune out
The portable radios worked well when they arrived in Australia and the client was very happy to have found a promotional company who undercut the competition by almost a dollar. This made the promotion come in well under budget, and below many of the other quotes. But, when the radios arrived in Japan for the event, none of them worked. Why? Any trained promotional product professional could have advised them that in Japan they have their own FM radio frequencies. The promotion was a bust and the company's embarrassment was worth far more than the dollar saved.
Timing is everything
The bank thought it was perfect timing when they received an email from the Chinese factory selling watches well below the quotes they had been receiving. They even got a sample sent before production of the 15,000 watches. After paying in advance, as is the expectation when purchasing in China, all the watches arrived on time. Unfortunately, when they arrived, the watches perfectly matched the sample (which no one ever tried on): the factory saved money by making the watchbands too short to fit anyone. After the bank had to purchase 15,000 watchbands from a retail chain, and pay to have the bands changed locally, the profits were gone in less than the time it took to open the email.
Just say ouch…
The media did not miss the chance when the Queensland Government was promoting workplace safety with metal mugs given out to their staff, which were supplied by a non-member who saved money by providing them with no insulation. This caused the mugs to burn people's hands when they were filled with hot water. The handles also came off and cut a few employees' fingers. This is exactly the kind of media you don't want your promotion to attract.
The most successful advertising campaigns are the result of a planned strategy and roll out, and throwing products at your target market.