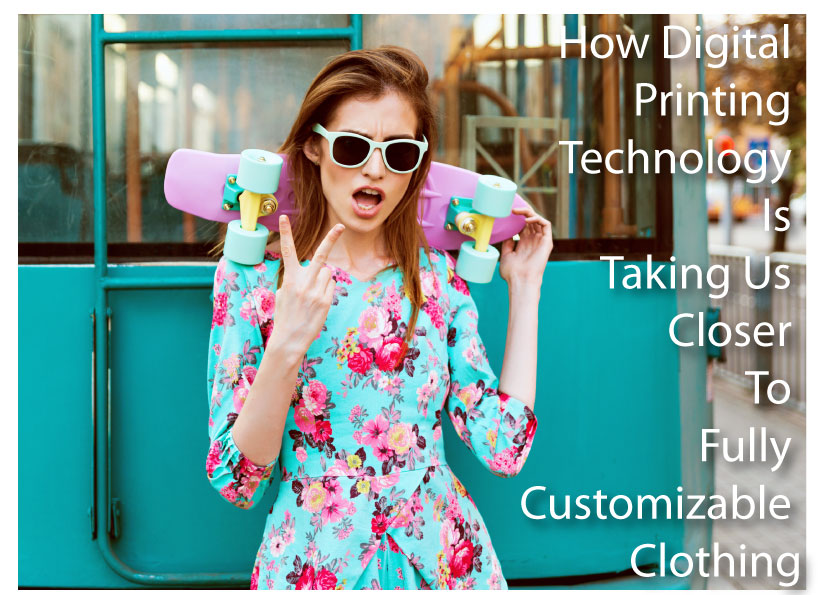 Digital Printing Technology
How Digital Printing Technology is taking us closer to fully customizable clothing. The future of fashion, according to Epson, is all about customization. From the prints and colors we choose to wear, to indeed the size and shape that best suits us.
Tie together digital printing, a bit of artificial intelligence and some robotics on the end, and it's a vision that's not too far off, which is precisely what the technology company is hoping to help make possible on all accounts.
Its senior team, including global president Minoru Usui, was in New York last week to host its third annual "Digital Couture" event. This saw 13 design teams from across North and Latin America leveraging Epson's dye-sublimation and direct-to-fabric printing technology to create small collections that were presented during an evening event held ahead of New York Fashion Week. The occasion also served to officially introduce the fact Epson acquired Italian textile printer manufacturer Robustelli in 2016.
"This event is an opportunity to underscore Epson's commitment to the industry, and to showcase the increasing impact of digital technologies on innovation in the world of fashion," says Usui. "Working with [Robustelli], Epson has helped drive the shift to digital by some of the leading fashion houses who value the quality, throughput and high cost performance we bring to their unique creations.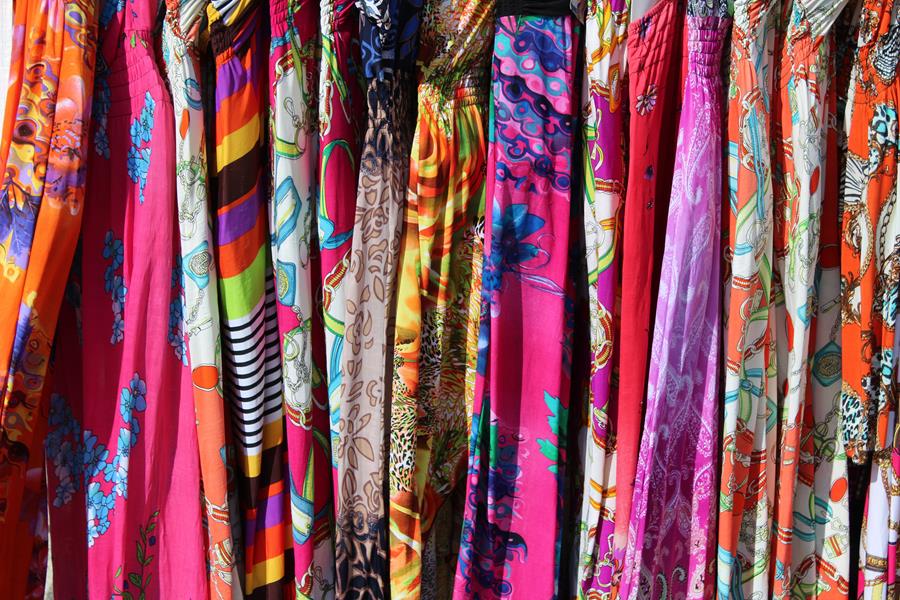 While digital printing itself isn't a new concept – Epson already works with numerous leading fashion brands it can't name, as well as the likes of Under Armour and Adidas – it's undergoing a period of rapid adoption today, Usui explains. He refers to the idea of being "one third of the way up the digital mountain." In fact, the market for worldwide digital textile printing is expected to grow annually at almost 25% until 2019, according to WTiN Intelligence.
Part of the reason for that increased uptake comes down to market forces. In the first instance, the fashion industry is going through an evolution (revolution even) in terms of how it gets product from the runway during fashion week to stores and ultimately customers' wardrobes, quicker than ever.
Focused on a strategy coined "see-now, buy-now", this is about responding to the gap that lies between fashion shows that have become heavily consumer facing in the digital and social media era, and the point of delivery typically some 6 months later. In short, consumers want to be able to "see" the garments now and indeed "buy" them right away. Designers inevitably want to not only capitalize on that buzz and negate the current fatigue they're seeing shoppers otherwise have, but also increase the barriers for fast fashion brands to play copycat.
That motivation and momentum means a serious shift in the production timeline however. Unique prints on textiles are just one part of the pie, but a significant one. It currently takes anywhere from two to three months for traditional screen-printing. Digital printing by comparison can happen immediately.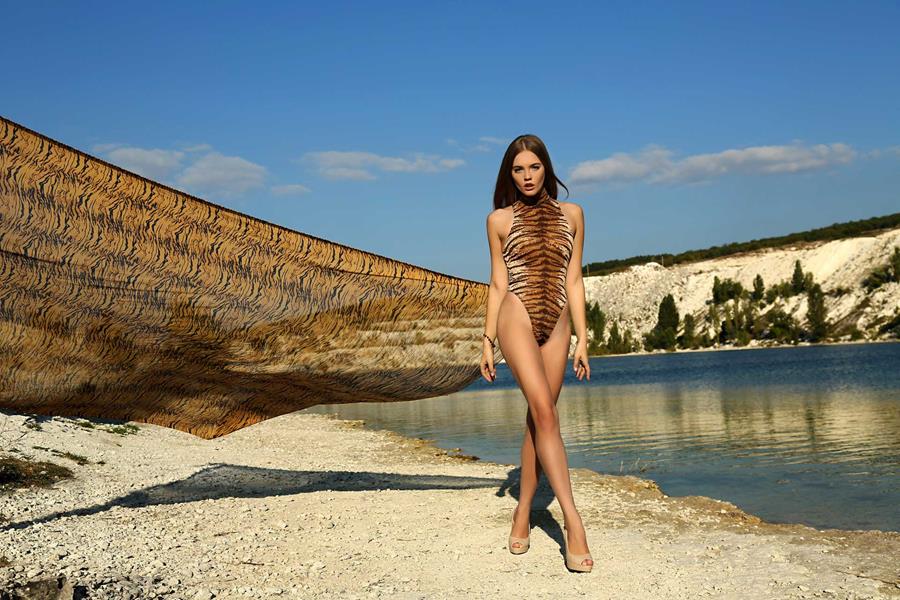 Other benefits include the fact digital printing ensures higher quality, more unique designs at scale, greater variety of rich colors and more. It's literally possible to take a picture on your iPhone today and print it onto a textile at photo-realistic quality straight away.
The cost performance for small production runs also means looks can be created on a scale of one – rather than thousands. That means personalized designs for individual customers on-demand on the one hand, as well as an ability to print "just in time" – so when the demand is there, rather than stockpiling and ultimately creating waste – on the other.
"The cost to produce one or thousands is the same, it doesn't make a difference at all," explains Timothy Check, product manager of Professional Imaging at Epson. The equipment itself can either be scaled to multiple machines for mass production, or just be done on one small, relatively affordable, one. His view is on the flexibility this affords designers and retailers to also change and adapt strategy based on which pieces perform well in the market, or update looks for new seasons at ease.
"People want something different these days, they want something that stands out," he says. "We're working with a lot of manufacturers who say they're not doing 20,000 of the same garment anymore, but just doing 500 of them. Then they'll do another 500, but in a slightly different color perhaps. They're doing more things of smaller quantities. Digital enables a producer to be able to do that efficiently. The traditional method by comparison is not possible to do cost effectively.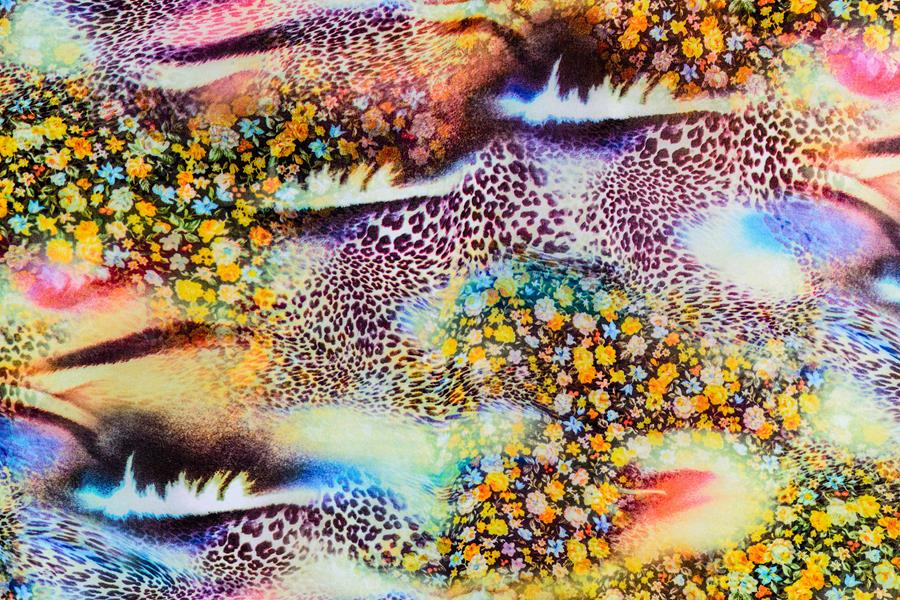 This is especially relevant to think about for the millennial generation, 48% of which expect brands to customize offers these days to suit their needs, according to American Express. That refers to everything from pricing to messaging, but product is becoming an ever-present part.
"The pattern of [the fashion industry] is to produce at high volume and sell high volume, so we have to convince people to move away from that model into a customized one," Usui explains, in relation to the biggest barrier for digital printing's broader uptake. "That's why an event like this is good for us – we can bring young designers together to think about this and show what's possible – show how to shift this business into the digital era." Earlier on the same day, Epson held a Fashion & Technology Forum featuring speakers from PVH, For.Tex, Elie Tahari and more, discussing the same subject. Designer Erin Fetherston, who already uses digital printing, noted customization, or certainly originality, as one of the industry's most pressing needs: "The biggest challenge for a brand my size is seeing consumers wanting more and more uniqueness… That is the opposite to how you would have strategized your production a few years ago." She added: "With see-now, buy-now, when that becomes the norm, then we have to work backwards in our process and figure out how we do things faster. That's when technology becomes our greatest aid.
Of course being able to print customized, made-to-order textiles at high speed still leaves a further gap around the rest of the production process, which is where Epson believes further technological innovation can step in. Artificial intelligence will increasingly play a role in sizing solutions for instance, while robotics will be what helps with cut-and-sew. "Epson has a very considerable and growing robotics business and we would like to leverage that business in this industry in the future to help designers create very industrialized designs," Usui adds.
Speaking at the forum, Barry McGeough, group vice president of PVH Innovation Next, noted how important this will be for a "local for local" (local manufacturing for local sales) strategy in the future. This is both about speed to market and more sustainable processes, he explained. "To do that, we are going to have to make sure we have robotics; a lot of automated processes that can move these things really quickly. It's about lead time optimization." He referenced Sewbo, a Seattle-based business that has created the first industrial robot able to sew together a t-shirt. While for designers like Fetherston, where a heavy level of handmade, delicate work is core to the collection, that might seem an unlikely solution, but the longterm possibilities are evidently there. For now, the digitization of textile printing is inevitably and already well on its way.
Rachel Arthur is a business journalist, innovation consultant and the founder and editor of Fashion & Mash, a daily news site covering the intersection of fashion and technology.